Try this delicious no-fuss dinner with fresh snapper and creamy macadamia pesto. It's also gluten-free!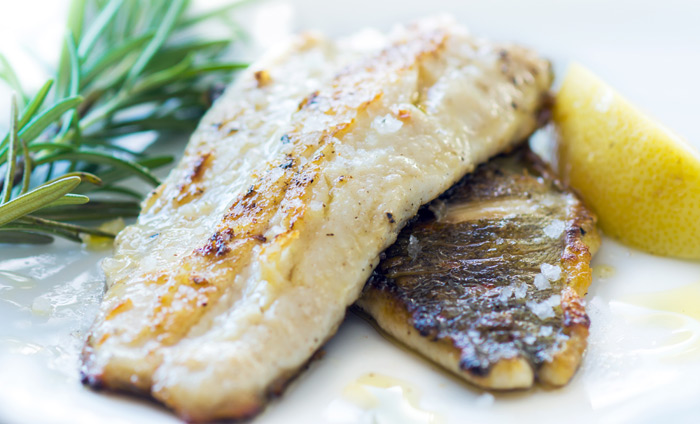 Time to Prep: 5min
Time to Cook: 40min
Serves: 4
What You'll Need:
Food Processor
Ingredients:
4 snapper Fillets (about 180g each)
1 small red Onion – thinly sliced into rounds
500g of sweet potato, peeled and cut into 2cm pieces
1 1/2 tablespoons extra virgin olive oil
1 tablespoon of lime juice
300g of green beans, trimmed and blanched
Macadamia Pesto:
1 cup of fresh coriander leaves, firmly packed
1 small garlic clove, coarsely chopped
75g macadamia nuts, toasted
1 lime, rind finely grated, juiced
60ml (1/4 cup) extra virgin olive oil
1 tablespoon of water
Method:
Preheat oven to 200c/180c fan forced.
Line a baking tray with baking paper and place the potatoes then drizzle with 1 tbsp of olive oil.
Season to taste then roast for 30 minutes (stir halfway) until golden and tender.
While the potatoes cook, prepare your pesto:
In your food processor process the macadamias, coriander, garlic and lime rind until finely chopped.
Combine the lime juice, oil and water in a jug.
Add jug contents to macadamia mixture with the processor motor running in a slow and steady stream until well combined and smooth.
Season further to taste
Preparing the snapper and veg:
Place the onion in a heatproof bowl and cover with boiling hot water then let stand for 3 minutes.
Drain and place the onion and lime juice in a large bowl. Season to taste and set aside to macerate.
Heat the remaining oil in a large frying pan (non-stick) over medium-high heat.
Pat the skin of the snapper with a dry paper towel and season to taste.
Cook snapper, skin side down, for approximately 2 minutes or until crispy.
Turn the snapper and cook for another 1-2 minutes or until just cooked through.
Transfer the snapper on to a plate to rest.
Add the sweet potatoes from the oven, beans and 1tbs of the pesto to the onion mixture and toss gently.
Divide among serving plates and top each with a snapper fillet and a spoonful of the pesto.
https://www.runawaybaymarina.com.au/wp-content/uploads/2017/01/Snapper-fillet.jpg
424
700
shm@rk
https://www.runawaybaymarina.com.au/wp-content/uploads/2019/09/Runnaway-Bay-Marina-Logo.svg
shm@rk
2017-02-10 23:32:42
2017-06-13 23:41:15
Snapper with Macadamia Pesto and Bean Salad