It's coming! South East Queensland has been warned to brace for wild weather, torrential rain, strong winds and huge swells over the next 48-72 hours. The weather system we're expecting is currently sitting off the coast of Cairns and is forecast to travel down south and arrive on our doorstep tomorrow.
It is estimated that there could be up to 400mm of rain in the hinterland and 200mm along the coast in the days leading up to the weekend. This in addition to king tides and dangerous surf conditions could possibly see beach closures on the Gold Coast with beach erosion being the main concern. Flash flooding is also an issue with creek beds set to rise with the massive amount of rain.
Strong winds have been predicated as part of three separate systems consisting of two lows currently moving along the Gulf of Carpentaria and and Cape York together with a third low forming in the Coral Sea. Each of these monsoon lows are being monitored to track their progress and see if they will develop into a cyclone.
All areas that are scheduled to be affected (Cairns, Sunshine Coast, Gladstone, Brisbane and Gold Coast) are being urged to be prepared and not take any risks in the next few days.  "Even those in the city areas, making sure you've got stuff tidied up, that loose items are secure, particularly if we start getting warnings later in the week and we find the potential cyclone is heading our way." Gladstone disaster management coordinator Mark Homes warns.
With the Gold Coast coastline expecting to bear the brunt, here are some tips to prepare yourself, your boat and your property with the scheduled wild weather:
Do not go out on the waterways
Ensure all boats and water vessels are moored safely and securely
Remove any objects from the deck of the boat which could be damaged or swept out with strong winds
Do not drive through flooded roads and areas – even if it looks like a puddle, it can quickly turn into something a lot deeper and dangerous
Stay indoors if weather conditions are extreme
Ensure all guttering around your home is clear and unblocked
Ensure any outdoor furniture or other items that can be moved in strong winds are secure
Have torches ready in case you experience a loss of power
Have phones charging in case you experience loss of power and need to use your phone
Ensure your cars are parked under shelter
Above all use your common sense and don't take any risks that are not necessary and be safe.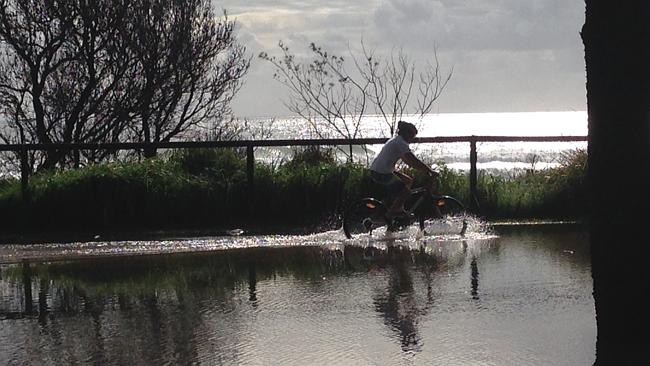 https://www.runawaybaymarina.com.au/wp-content/uploads/2019/09/Runnaway-Bay-Marina-Logo.svg
0
0
admin
https://www.runawaybaymarina.com.au/wp-content/uploads/2019/09/Runnaway-Bay-Marina-Logo.svg
admin
2015-02-18 13:15:20
2017-05-19 06:12:30
Gold Coast set to be hit by wild weather